JOIN US TODAY
OPEN DAILY FROM 11-5

WINE TASTING
Our tasting room is open Daily from 11 a.m. to 5 p.m, 11-6 daily April thru Sept. We are closed Thanksgiving Day & Christmas Day. We offer two different tastings that you can choose from;
The Regular tasting fee is $15.00 per person (5 – 1 oz tastings of your choosing) Does NOT include take-home glass.
The V.I.P. tasting fee is $20.00 per person (5 – 1 oz tastings of your choosing), and includes a crystal glass with an etched logo of Alcantara Vineyard.
Alcantara's current tasting menu is on the right.
We are a dog friendly Vineyard  – as long as you keep your buddy on a leash.
Sign up for our email newsletter. Click here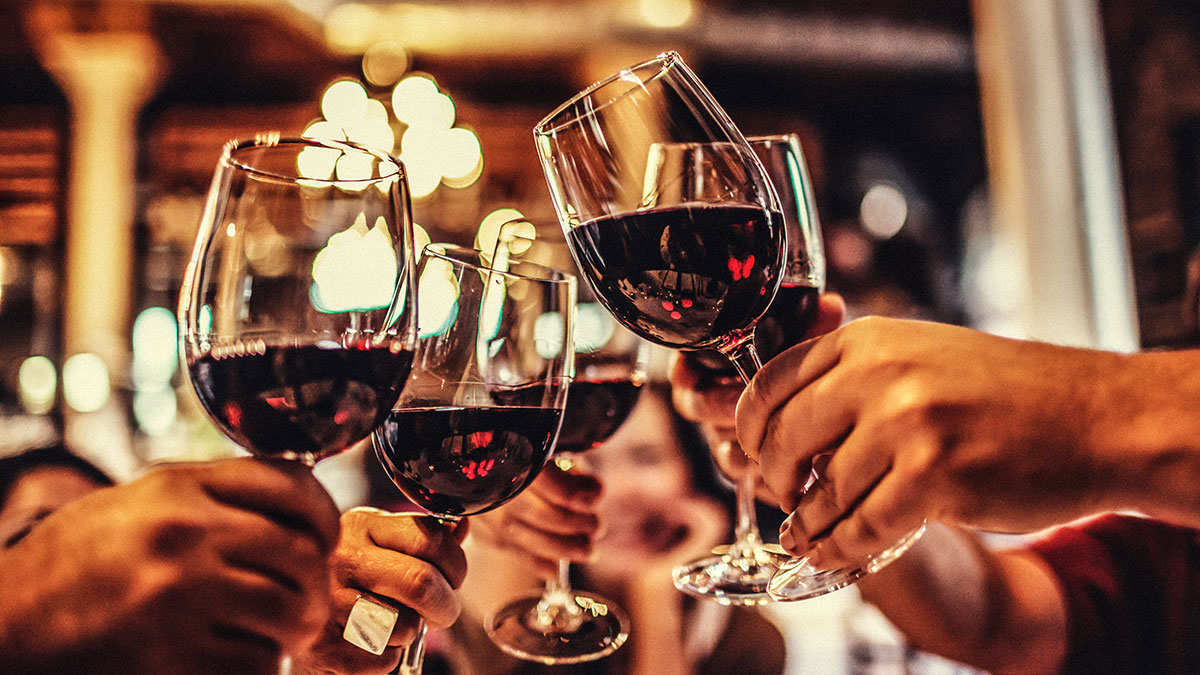 WINERY TOURS
Join us for a complimentary tour of the Vineyards & Winery

Our tours guide you through the vineyard with information about trellising, irrigation, varietal's and the philosophy of growing grapes. The tour lasts approximately 1-1/2 hours, depending on the number of guests and questions asked.

Fridays and Saturdays at 11:30 am.

Reservations are required for parties of 15 or more.
Call (928) 649-8463 or email  info@alcantaravineyard.com
Water to Wine Kayaking on the Verde River
Enjoy a relaxing few hours floating down the Verde River in a kayak. Your destination, Our Private Beach at the Confluence of the Oak Creek and Verde River. With sand in your toes, you will saunter back through our vineyards to our Tuscan style tasting room. When you arrive, sit on our lawn, sip wine and savor our culinary delights. Imagine a peaceful, quite escape from reality. Ready to GET WET?  Book Here
Massage in the Vineyard
As the bald eagles soar above………..Peace
Treat your mind & body to an experience of a lifetime with a massage in the vineyard.
Body-Mind Connection provides a therapeutic massage experience for the enrichment of whole-body health and integrity. With the use of integrative modalities tailored to the client, we strive to facilitate health and healing; to expand the boundaries of one's experience; and to bring about an enhanced awareness of the body. The benefits of physical touch, and the biological releases that come with it, go beyond social bonding and can manifest positively in mental and physical health. May the power of touch invigorate and intertwine, the body with the mind.
We Offer an Integrative Therapeutic Massage, which is tailored to meet the client's specific needs. It may include Deep Tissue, Sports, Reflexology, Cranial Sacral, Neuromuscular Therapy and Polarity.
 Single:             60 minute massage, glass of wine, cheese plate $175.00
75 minute $200.00
90 minute $225.00
Couple:           60 min. massage, bottle of wine, cheese plate, $300.00
75 minute $350.00
90 minute $400.00
Groups:          5 people per hour maximum, group receives an additional bottle of wine
To book our massage please mention Alcantara or use code: RELAX. Please Email bodymindconnection.massage@gmail.com  We will respond within 8 hours. Text or Call if you haven't heard from us after 12 hours. Text or Call (928) 299-9776. Use/Mention the CODE – "RELAX".  Note: Massages performed at the river will be charged additional $20 per person.
SUP (Stand Up Paddleboard)  YOGA on the Verde River and our private beach.
A wonderful combination of practicing yoga positions while on a paddleboard, floating on water. This experience is accessible to you even if you are new to yoga, or have never before been on a paddleboard. The class begins slow and low, and as you are guided through the postures, you will get more and more comfortable on the board. Although you never have to stand up if you choose not to, most participants are ready and eager to stand once we get to that section of the sequence. Modifications are given for different skill levels and you are free to listen to your own body as we advance through the class, taking breaks and varying poses whenever you choose.  Sessions every day of the week from 9:00 AM to 11:00 AM. We supply the SUP or you can bring yours. MUST have a reservation, classes will fill up or can be cancelled if not filled. CALL US FIRST.   $75 per person includes a $20 credit in the tasting room after your session. Benefits include increasing core strength, focusing your mind and relaxing in nature at the beautiful confluence of the Oak Creek and Verde River.
To Book a SUP YOGA session, please call Deborah. (928) 821-2288
First Sunday Cigar Club– A simple fun program. This includes two glasses of wine and an individual cheese plate. The hours are Noon to 2:00pm on the first Sunday of each month. Bonus: The winemaker brings cigars from his humidor to share.
Sustainability Notice
Extraordinary care is taken to assure that a wine's aroma, flavor, and texture express a sense of place. This care is manifest in our winery's viticultural best practices.
From the beginning, we've believed that choices made in the vineyard would have a profound influence not only on the quality of the wine, but on the health of the environment and the welfare of generations to come. Using a number of tools and best practices, our goal is to ensure that the vineyard environment is in harmony with the
natural environment. By embracing, rather than competing with Mother Nature, we seek to create a healthy eco-system, one that includes vibrant vineyards destined to produce high quality grapes and outstanding wines for years to come.
We utilize a number of integrated pest management (IPM) techniques to minimize damage from pests that are harmful to grapevines. Using cover crops specifically designed to attract certain insects, we create an environment in which "beneficial bugs"– bugs that feed on harmful bugs as well as funguses – can thrive. We have released lady bugs and praying mantis in our vineyards on multiple occasions.
Farming in a sustainable manner requires commitment and individual attention to each grapevine. This cultivation naturally minimizes undesirable molds and fungus. Ensuring that our farming practices don't interfere with the surrounding habitat and watershed is crucial to the long term health of our vineyards. Several years ago, we
partnered with local organizations to maintain the health of the Verde River. By removing non-native plants and replanting with native species, we were able to reduce erosion, restore water flow and create a thriving environment for raptors, hawks, owls and other wildlife. And because healthy ecosystems radiate outwards, there is a direct correlation between the vibrancy of our watershed and the vitality of our vineyards.
View our Weather Station here. Temperature, Pressure, Rainfall, Wind Speed and more!
Antipasto Plate
$21.95
Prosciutto & Salami with assorted cheeses, artichokes & olives. Served with assorted breads & crackers.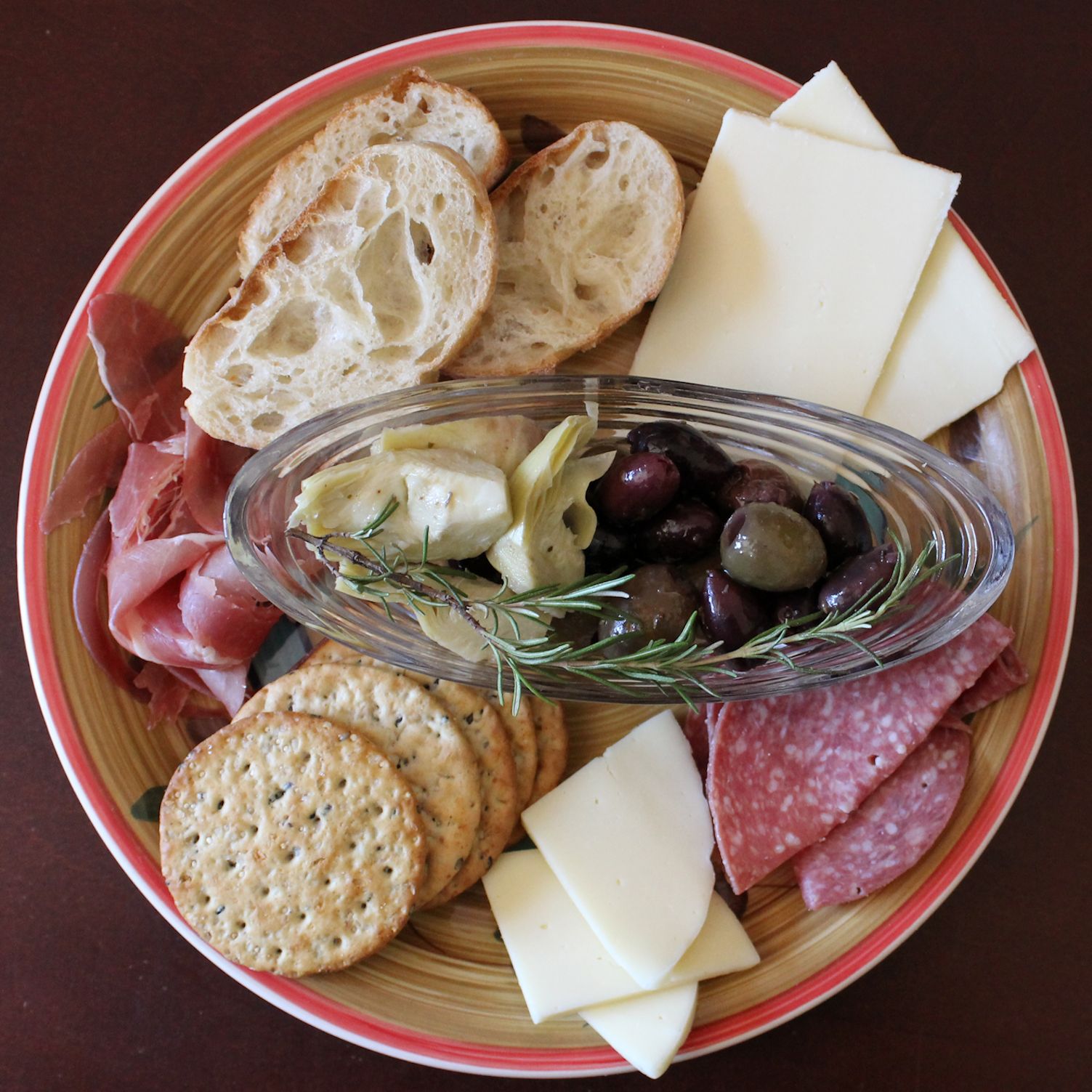 Specialty Cheese Plate
$19.95
Four Unique Artisan Cheeses, Fruit, Almonds & Dried Apricots served with Jam & Crackers.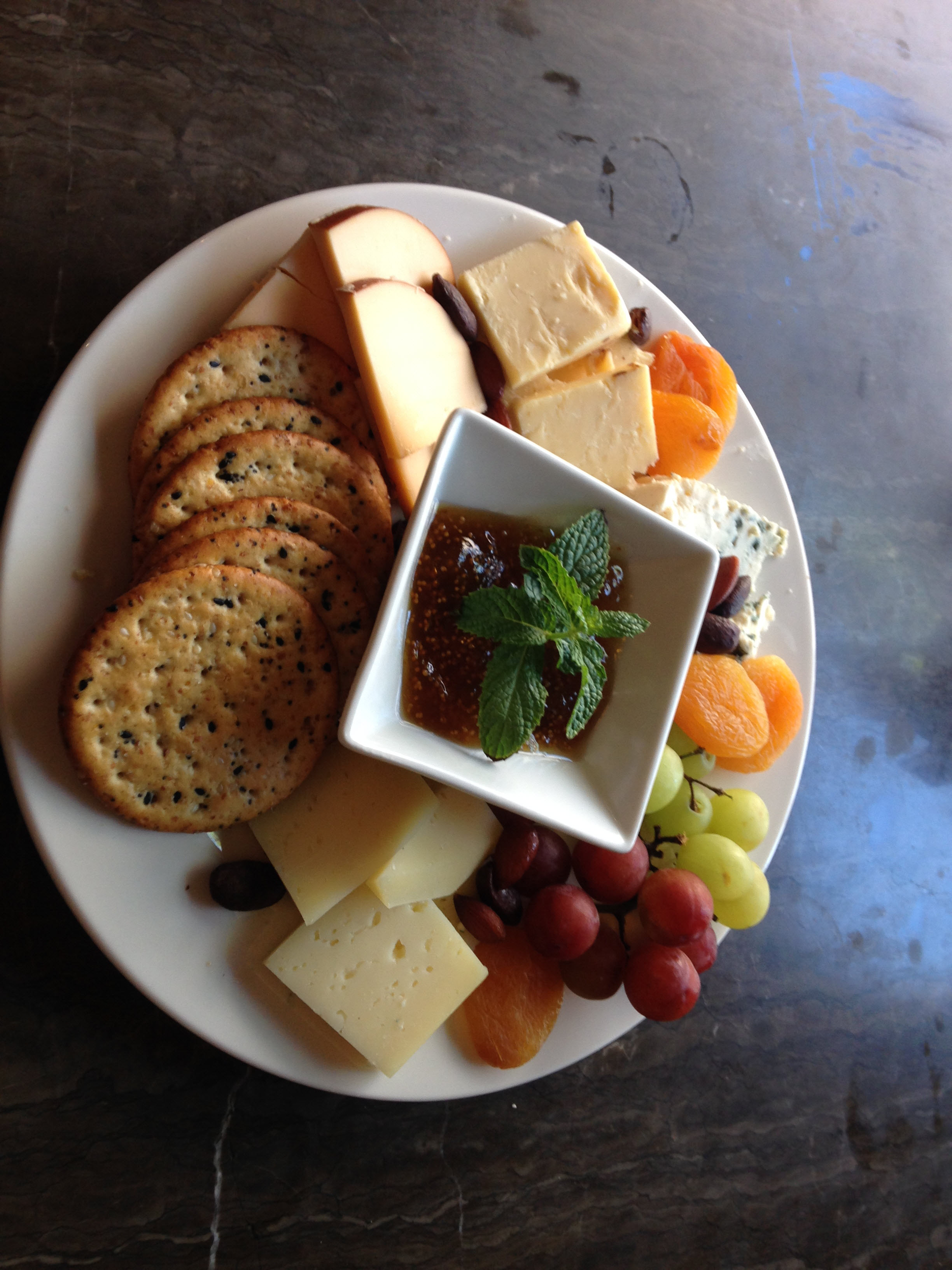 Hummus Plate
$15.95
Served with Pita Chips carrot & celery sticks
Artisan Bread Basket w/Olives
$9.95
Assorted breads served with olives, extra virgin olive oil, and balsamic vinegar.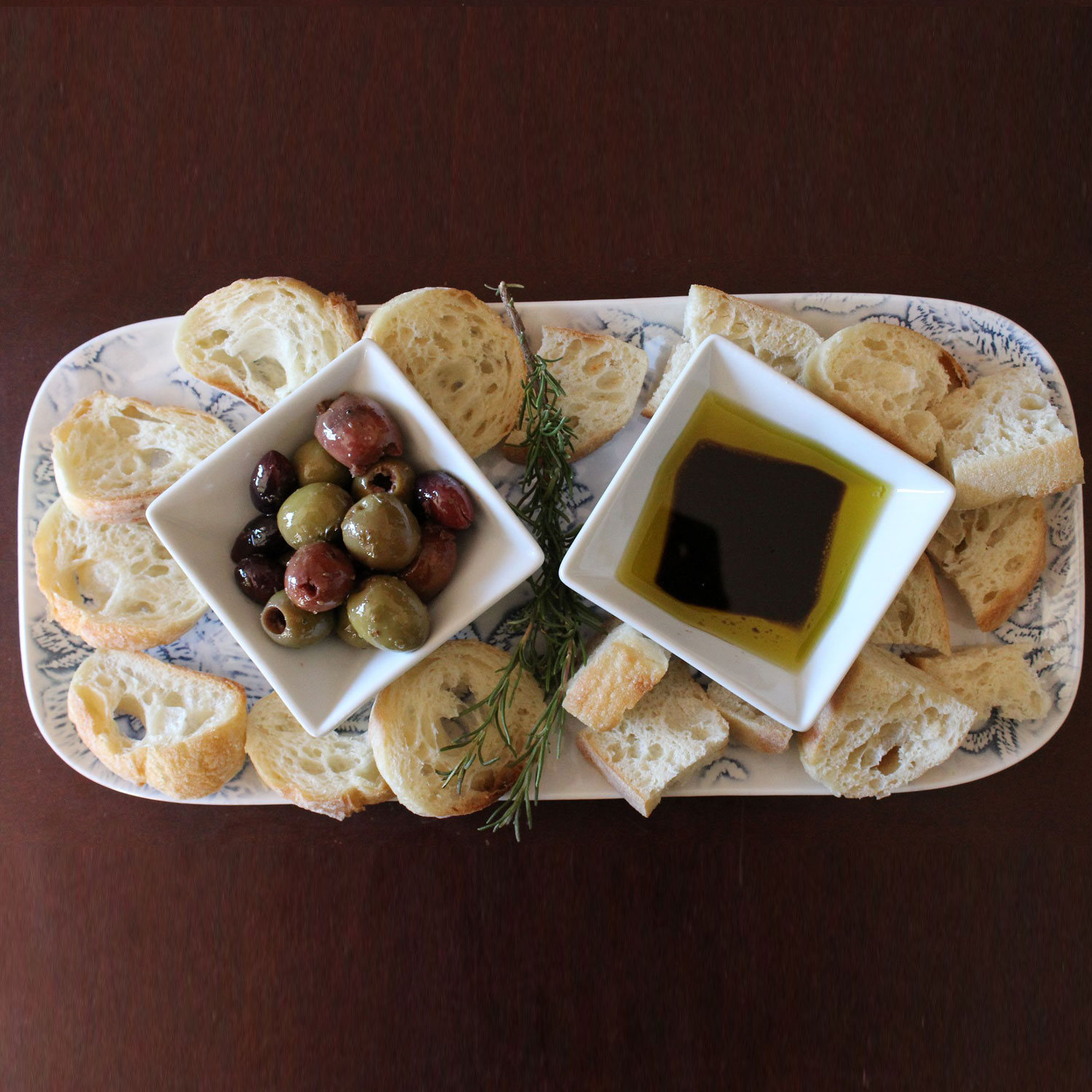 Dolce
Lemon Cake $5.95 slice
Chocolate Mousse Cake $5.95 slice
OPEN DAILY FROM 11AM – 5PM
Alcantara Vineyards · 3445 S. Grapevine Way · Cottonwood, Arizona 86326 · (928) 649-8463