JOIN US TODAY
OPEN DAILY FROM 11-5, Spring & Summer until 6:00

WINE TASTING
Our tasting room is open Daily at 11:00 AM. We are closed Thanksgiving Day & Christmas Day. 
The Tasting fee is $20.00 per person (4 – 1.5 oz tastings of your choosing), and includes a glass with an etched logo of Alcantara Vineyard.
We are a dog friendly Vineyard  – as long as you keep your buddy on a leash.
Sign up for our email newsletter. Click here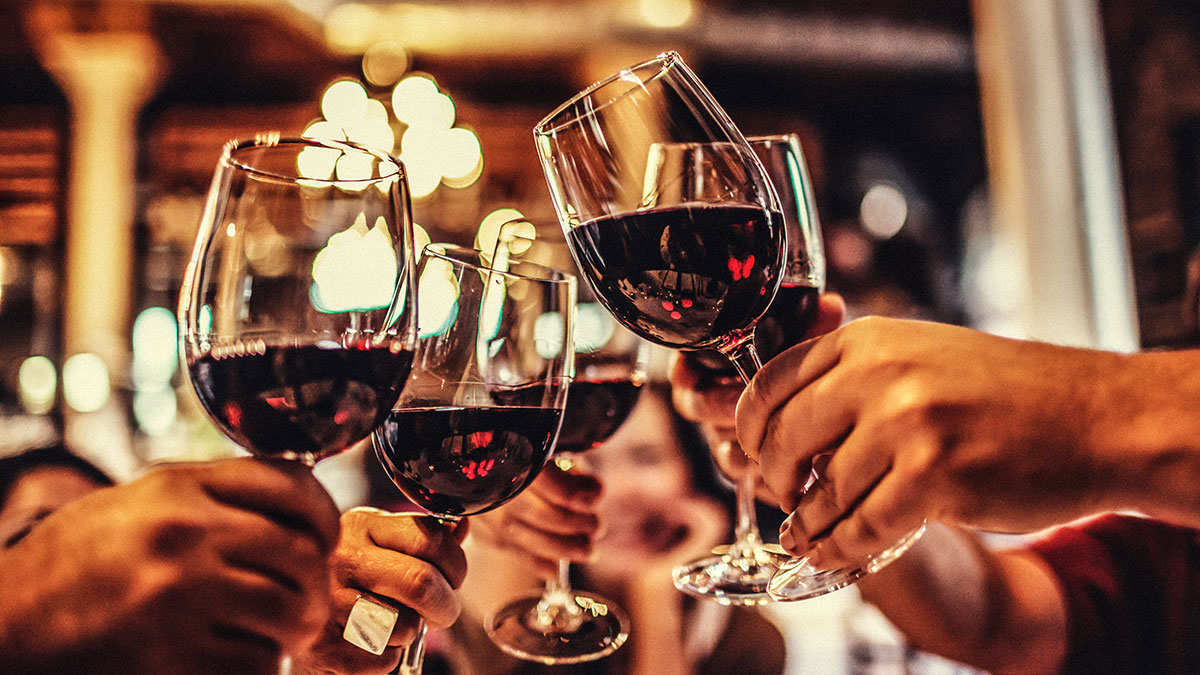 allCall.WINERY TOURS
Join us for a complimentary tour of the Vineyards & Winery

Our tours guide you through the vineyard with information about trellising, irrigation, varietal's and the philosophy of growing grapes. The tour lasts approximately 1 hour, depending on the number of guests and questions asked.

Fridays and Saturdays at 11:30 am.

Reservations are accepted for parties of 15 or more except on Saturdays.
Call (928) 649-8463 or email  info@alcantaravineyard.com
Private Tours with the Winemaker, Ron Brumley by appointment only.
Email to Schedule a private tour ron@alcantaravineyard.com or Call/Text (970) 729-3474
Water to Wine Kayaking on the Verde River
Enjoy a relaxing few hours floating down the Verde River in a kayak. Your destination, Our Private Beach at the Confluence of the Oak Creek and Verde River. With sand in your toes, you will saunter back through our vineyards to our Tuscan style tasting room. When you arrive, sit on our lawn, sip wine and savor our culinary delights. Imagine a peaceful, quite escape from reality. Ready to GET WET? 
SUP (Stand Up Paddleboard)  YOGA on the Verde River and our private beach.
A wonderful combination of practicing yoga positions while on a paddleboard, floating on water. This experience is accessible to you even if you are new to yoga, or have never before been on a paddleboard. The class begins slow and low, and as you are guided through the postures, you will get more and more comfortable on the board. Although you never have to stand up if you choose not to, most participants are ready and eager to stand once we get to that section of the sequence. Modifications are given for different skill levels and you are free to listen to your own body as we advance through the class, taking breaks and varying poses whenever you choose.  Sessions every day of the week call for availability. We supply the SUP or you can bring yours. MUST have a reservation, classes will fill up or can be cancelled if not filled. CALL US FIRST.   $75 per person includes a $20 credit in the tasting room after your session. Benefits include increasing core strength, focusing your mind and relaxing in nature at the beautiful confluence of the Oak Creek and Verde River.
To Book a SUP YOGA session, please call Deborah. (928) 821-2288
Horseback Rides at the Vineyard
Experience a once in a lifetime opportunity by riding a horse thru the vineyard. Tour the 87 acre property, cross the Verde River on a horse, tour the vineyards, ride to the top of the Marsanne hill and take in the spectacular view of Mingus Mountain. Call 928-852-4161
Jeep Tour of Alcantara Vineyard
A great ride for couples and families. This tour combines an off-road jeep adventure at Alcantara Vineyards, just south of Flagstaff, with a premium wine tasting. Ride a four-wheel drive jeep along off-road desert trails and visit the popular Verde Valley winery to sample local wines. Call 928-852-4161
Pedal and Paddle: E-Bike & River Kayak Tour
The unique water and wine adventure along the Verde River through the Alcantara Vineyard with an informative tour of the vineyard, wine tasting, and barrel room. Followed by a river float trip along the canyons of the Verde River ending at the Alcantara Vineyard with a wine tasting.
Vineyard Electric Bike Tour
An exceptionally unique tour in Arizona just outside of Sedona that combines the fun and informative e-bike tour through the marvelous Alcantara Vineyards overlooking the Verde River ending with wine tasting and food pairing to your pleasure! There IS water in the desert, and wine with this exclusive e-bike tour.
Beach Yoga at Confluence
Come join us for a one-hour all-levels yoga class at the confluence of the Verde River and Oak Creek on the beautiful grounds of the Alcantara Winery. After yoga, you can stay at the river and choose to take a dip in the cool waters of the Verde River and then walk over to the Alcantara Winery tasting room to enjoy yourself! Dates and Times: Saturdays 10am-11am.
Ticket Price: $30 per person (includes yoga mat rental and a $10 tasting credit at the winery)
What to bring: Sunhat/visor; sunglasses; suntan lotion; water bottle; UV protective clothing and water shoes are recommended
Location: Alcantara Winery overflow parking area near the Verde Adventures boat house then a short walk down to the beach!
Other: Alcantara has open air showers to freshen up afterwards. BookHere
Sustainability Notice
Extraordinary care is taken to assure that a wine's aroma, flavor, and texture express a sense of place. This care is manifest in our winery's viticultural best practices.
From the beginning, we've believed that choices made in the vineyard would have a profound influence not only on the quality of the wine, but on the health of the environment and the welfare of generations to come. Using a number of tools and best practices, our goal is to ensure that the vineyard environment is in harmony with the
natural environment. By embracing, rather than competing with Mother Nature, we seek to create a healthy eco-system, one that includes vibrant vineyards destined to produce high quality grapes and outstanding wines for years to come.
We utilize a number of integrated pest management (IPM) techniques to minimize damage from pests that are harmful to grapevines. Using cover crops specifically designed to attract certain insects, we create an environment in which "beneficial bugs"– bugs that feed on harmful bugs as well as funguses – can thrive. We have released lady bugs and praying mantis in our vineyards on multiple occasions.
Farming in a sustainable manner requires commitment and individual attention to each grapevine. This cultivation naturally minimizes undesirable molds and fungus. Ensuring that our farming practices don't interfere with the surrounding habitat and watershed is crucial to the long term health of our vineyards. Several years ago, we
partnered with local organizations to maintain the health of the Verde River. By removing non-native plants and replanting with native species, we were able to reduce erosion, restore water flow and create a thriving environment for raptors, hawks, owls and other wildlife. And because healthy ecosystems radiate outwards, there is a direct correlation between the vibrancy of our watershed and the vitality of our vineyards.
View our Weather Station here. Temperature, Pressure, Rainfall, Wind Speed and more!
Antipasto Plate
$21.95
Prosciutto & Salami with assorted cheeses, artichokes & olives. Served with assorted breads & crackers.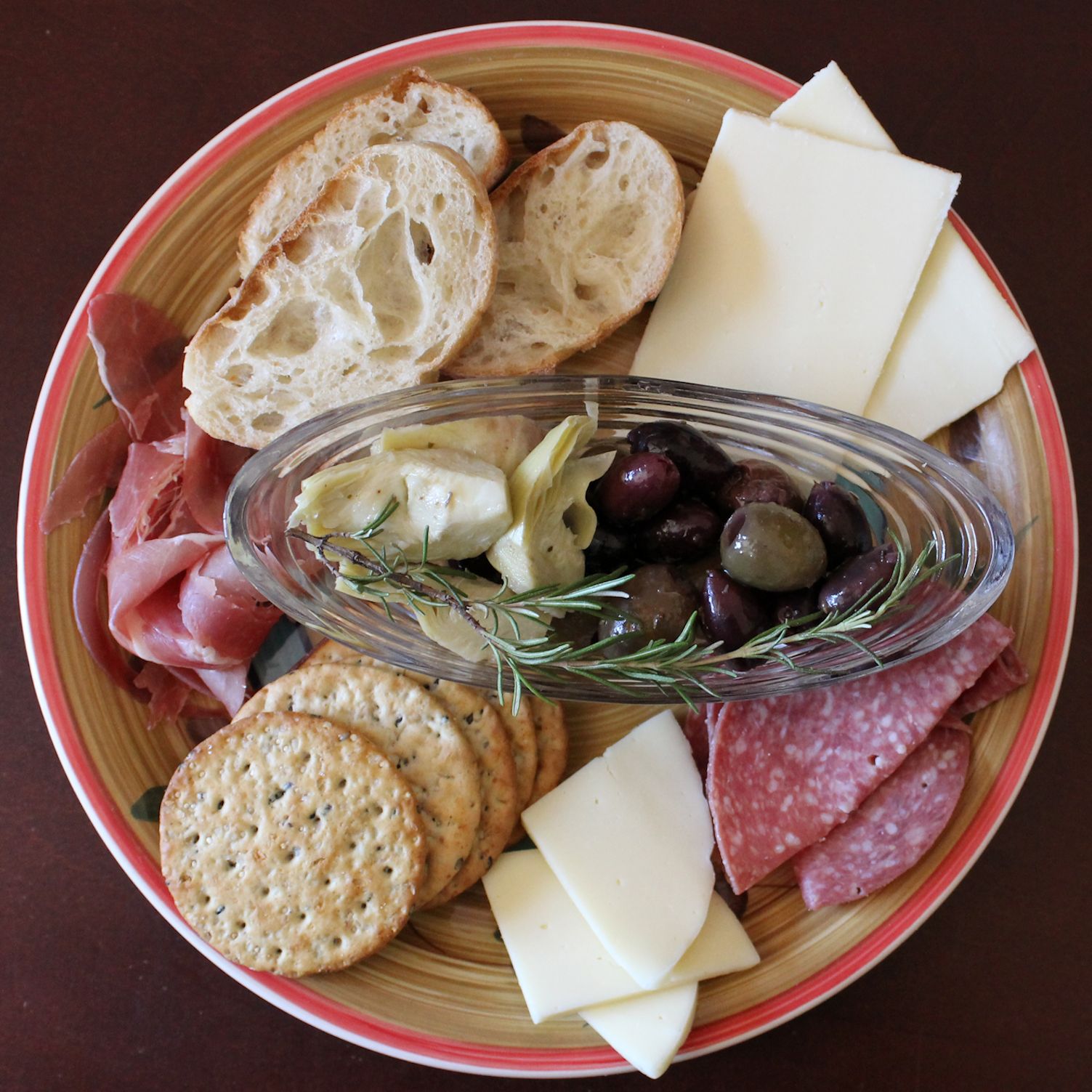 Specialty Cheese Plate
$19.95
Four Unique Artisan Cheeses, Fruit, Almonds & Dried Apricots served with Jam & Crackers.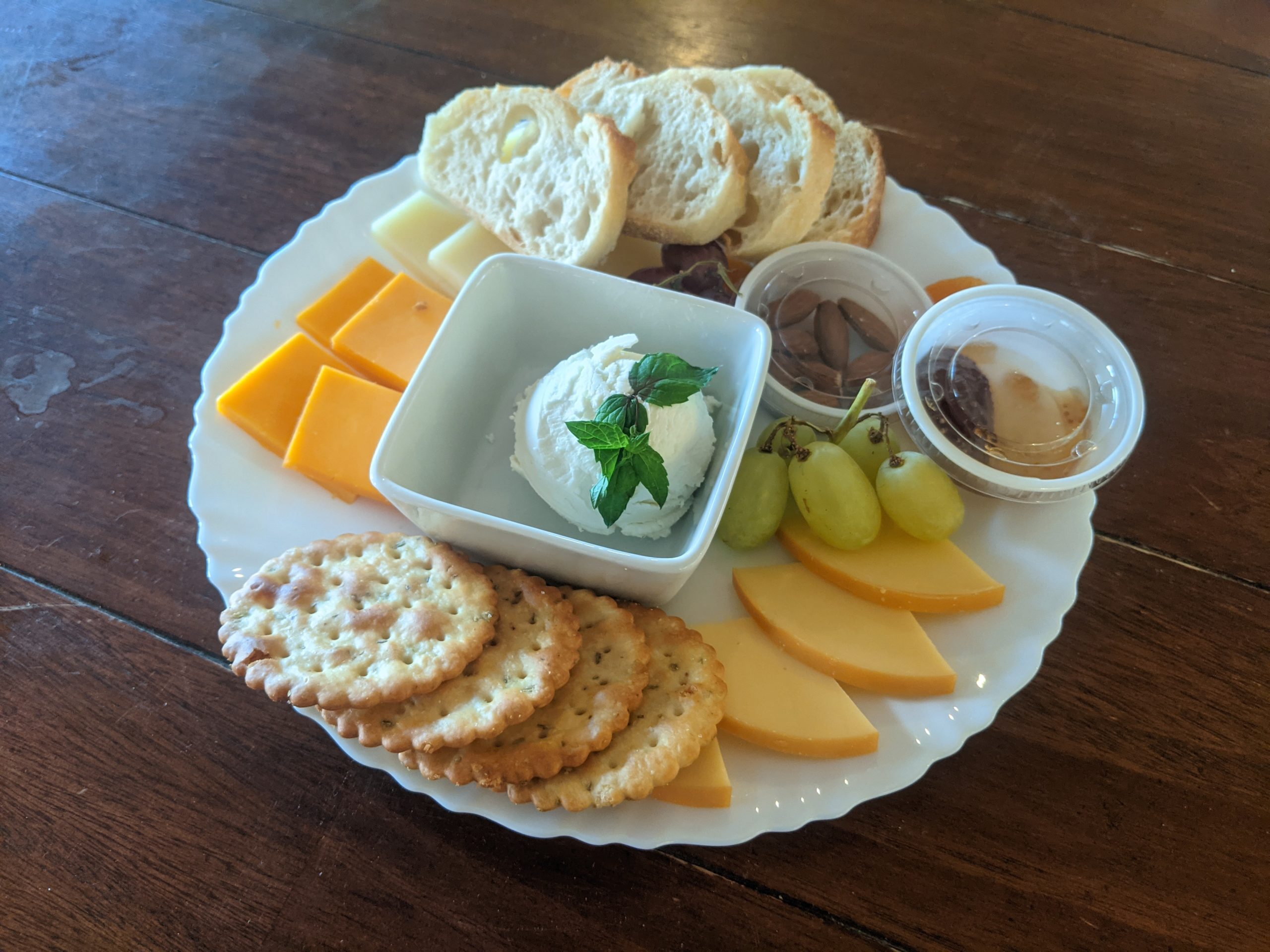 Individual Cheese Plate
$11.95
Salami, Cheeses, Bread, Crackers, & Fruit
Hummus Plate
$15.95
Served with Pita Chips carrot & celery sticks
Artisan Bread Basket w/Olives
$9.95
Assorted breads served with olives, extra virgin olive oil, and balsamic vinegar.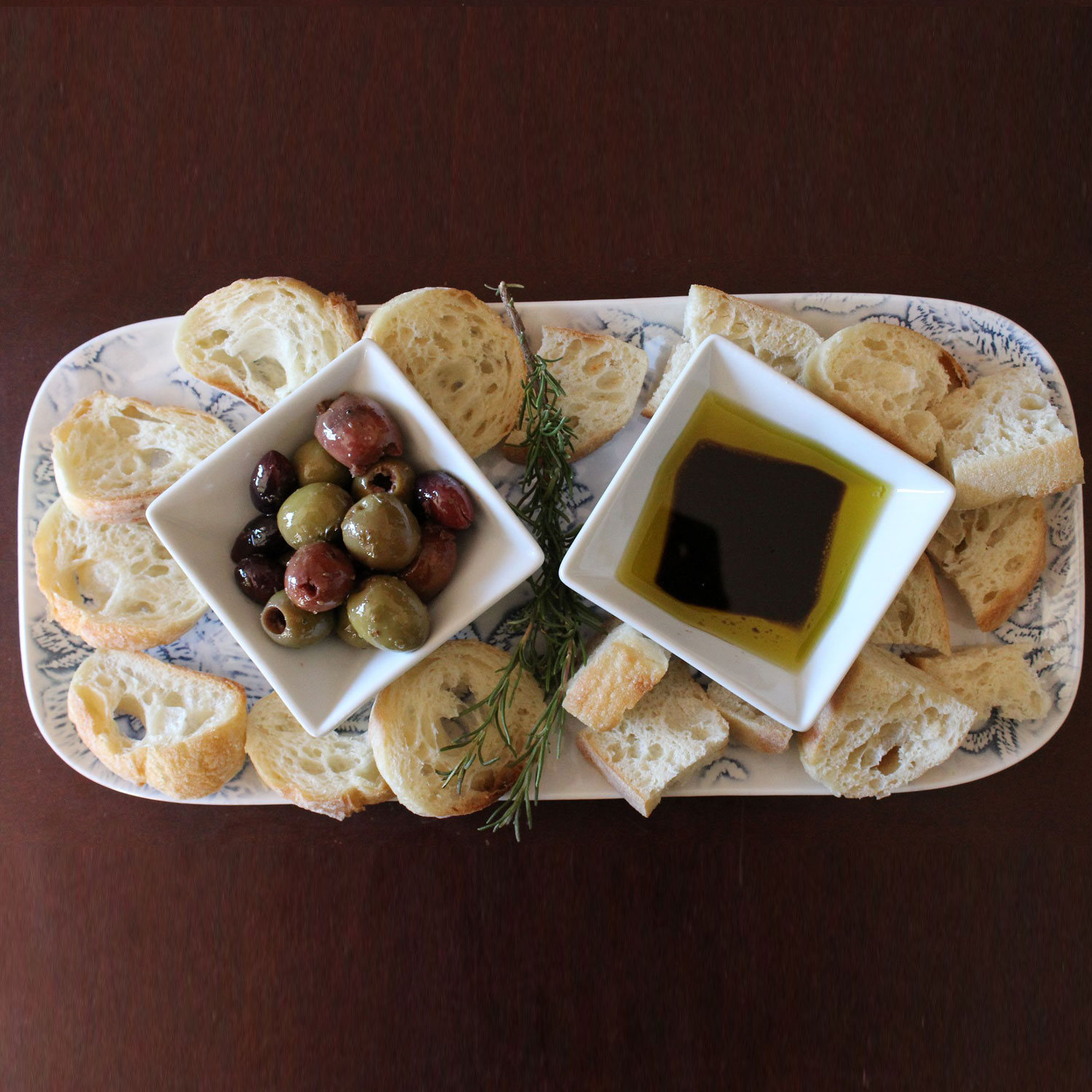 Dolce
Lemon Cake $5.95 slice
Chocolate Mousse Cake $5.95 slice
Greek Salad $15.95
Greens from the garden / Homemade dressing
Tomato, Bell Pepper, Cucumber, Feta Cheese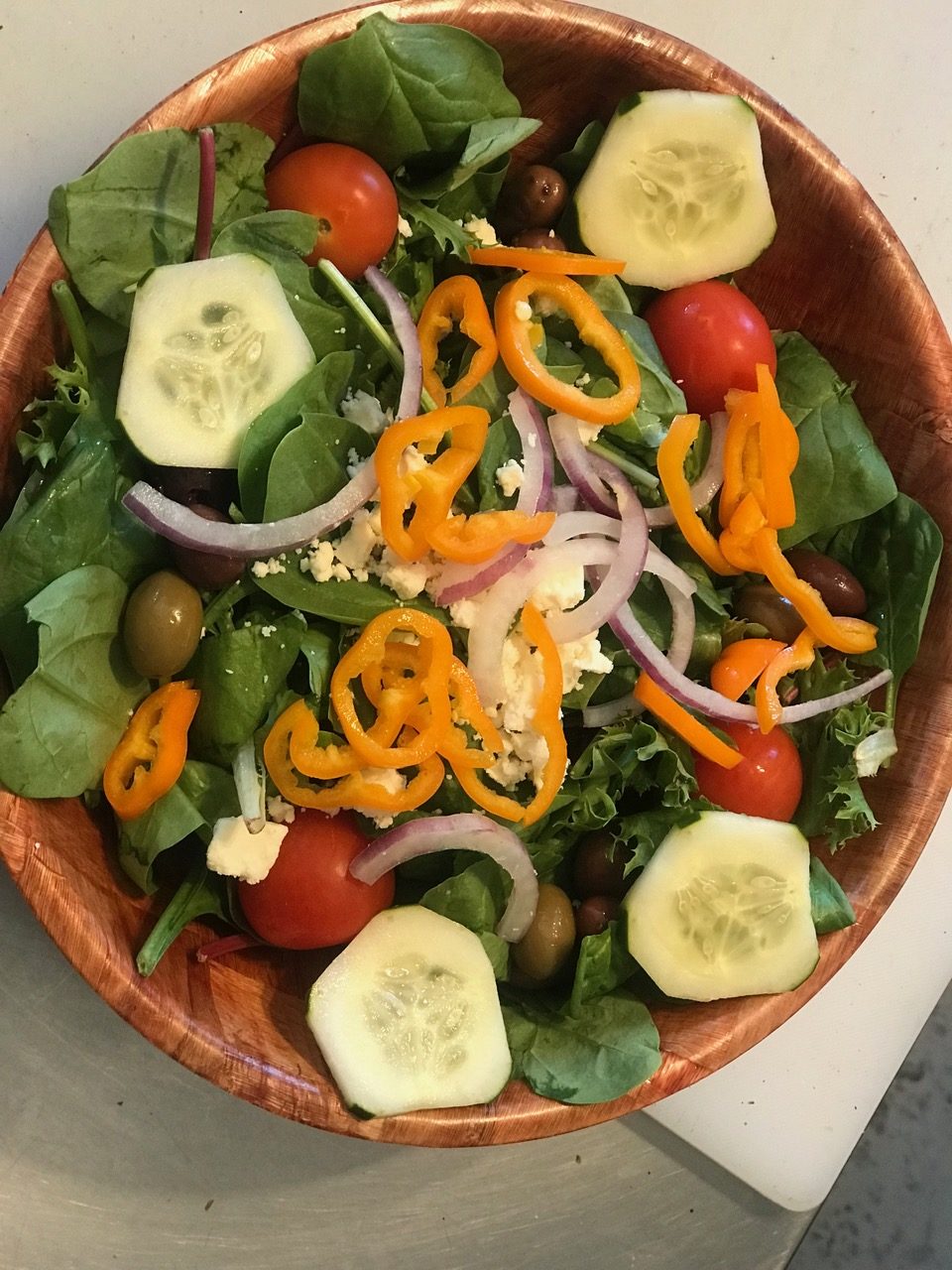 Triple Decker Club $15.95
Toasted Wheat / White
Ham, Turkey, Cheddar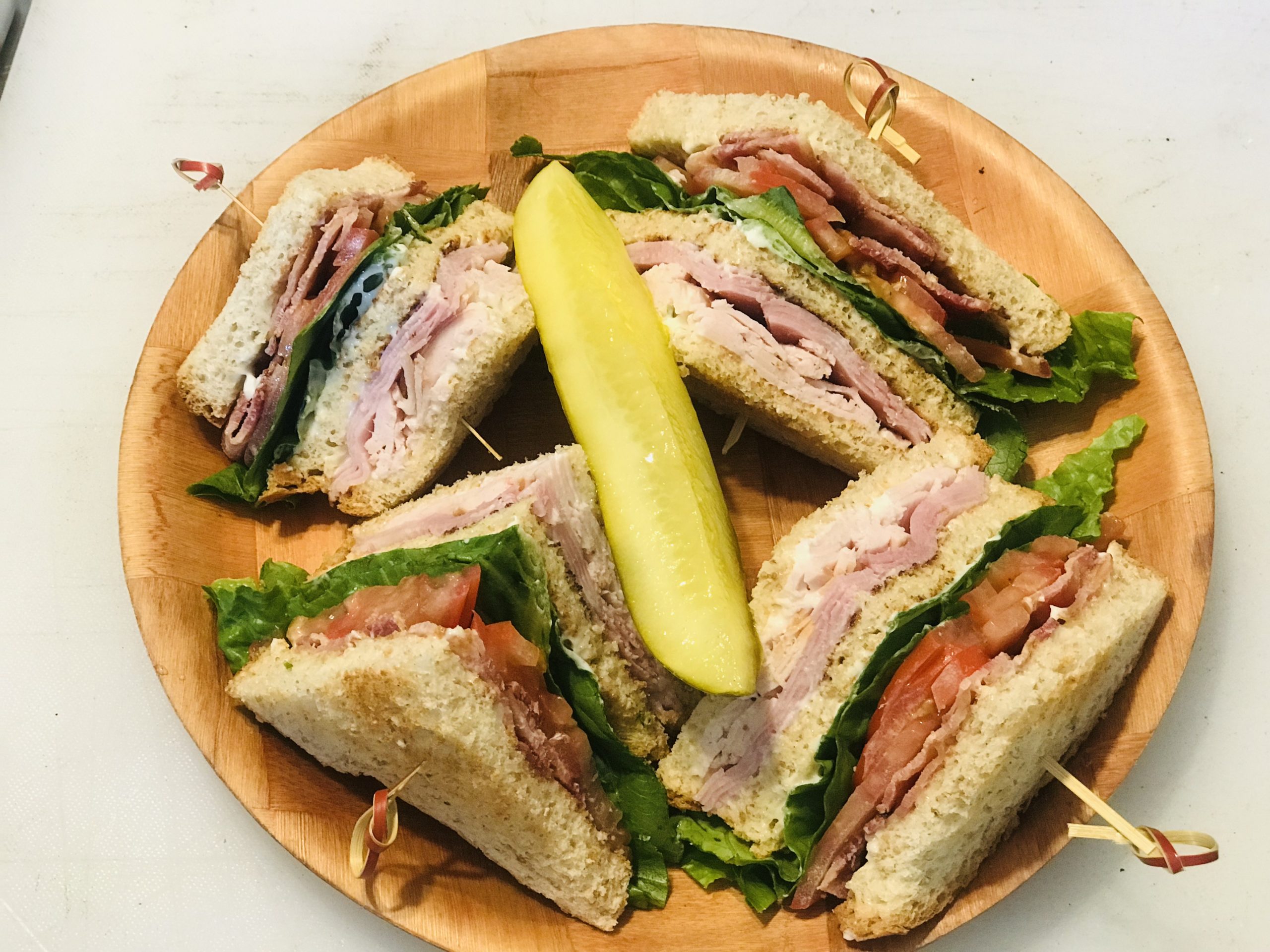 Ham & Swiss $12.95
Toasted Wheat / White
Ham, Swiss, Lettuce, Tomato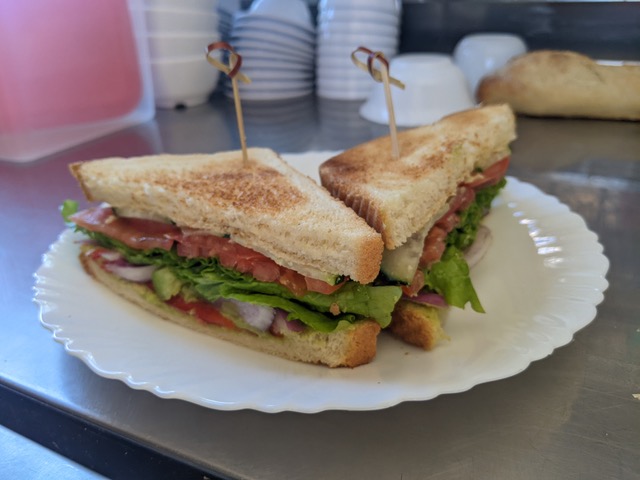 Turkey & Swiss $12.95
Toasted Wheat / White
Turkey, Swiss, Lettuce, Tomato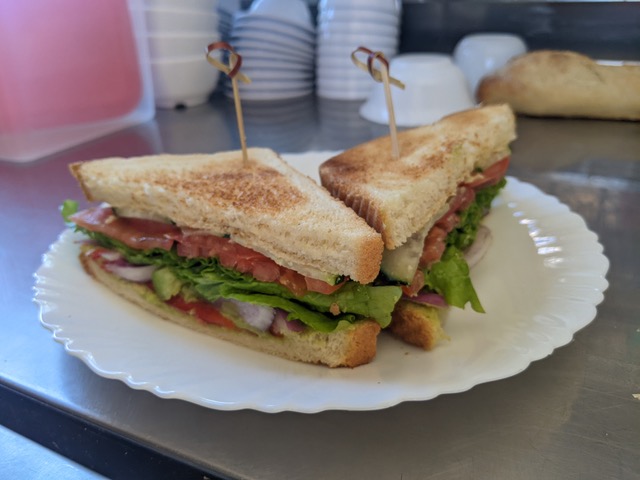 Veggie & Swiss $12.95
Toasted Wheat / White
Veggies, Swiss, Lettuce, Tomato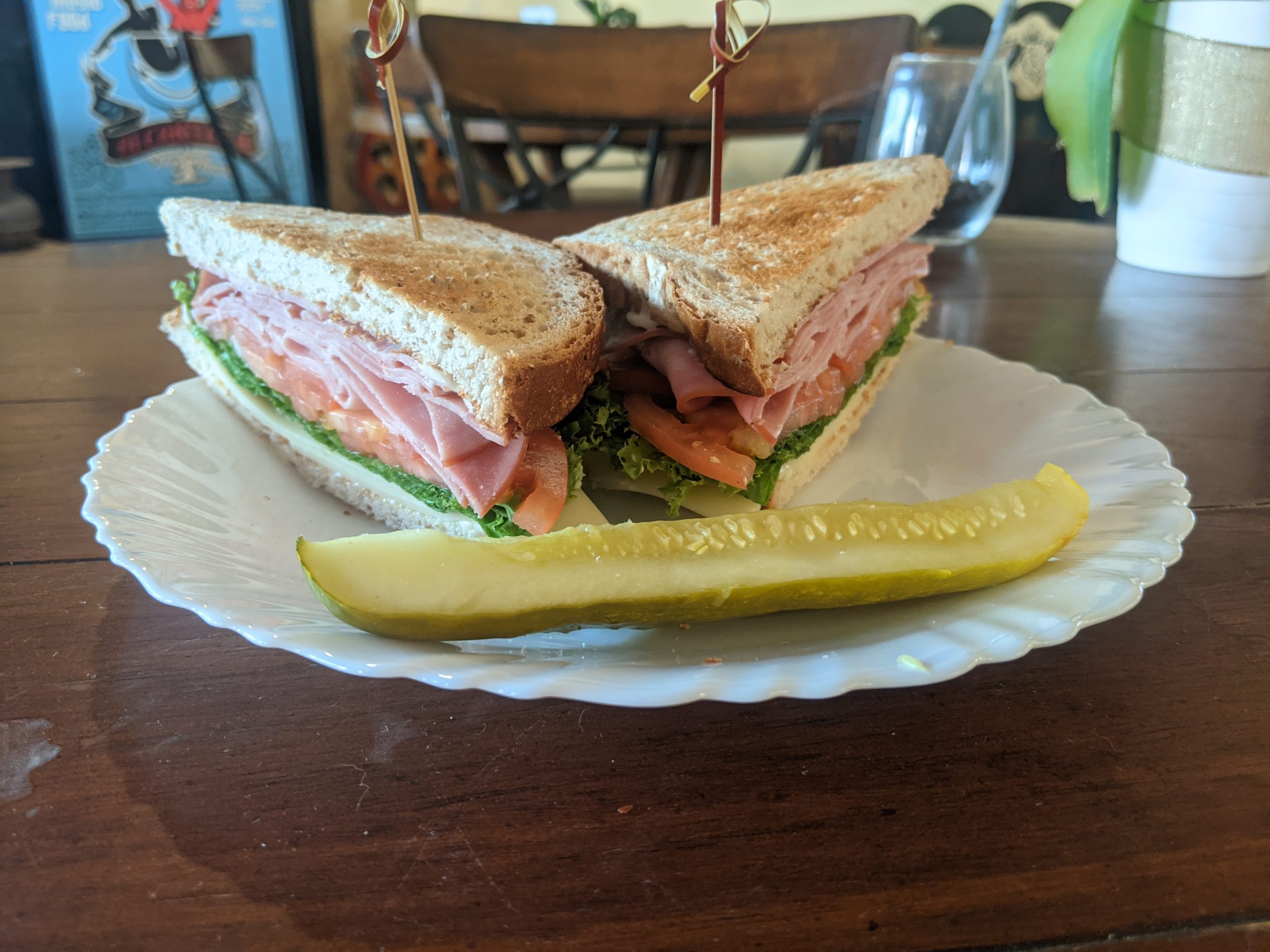 Pepperoni Pizza $18.95
Pepperoni, Five Cheese Blend
Marinara Sauce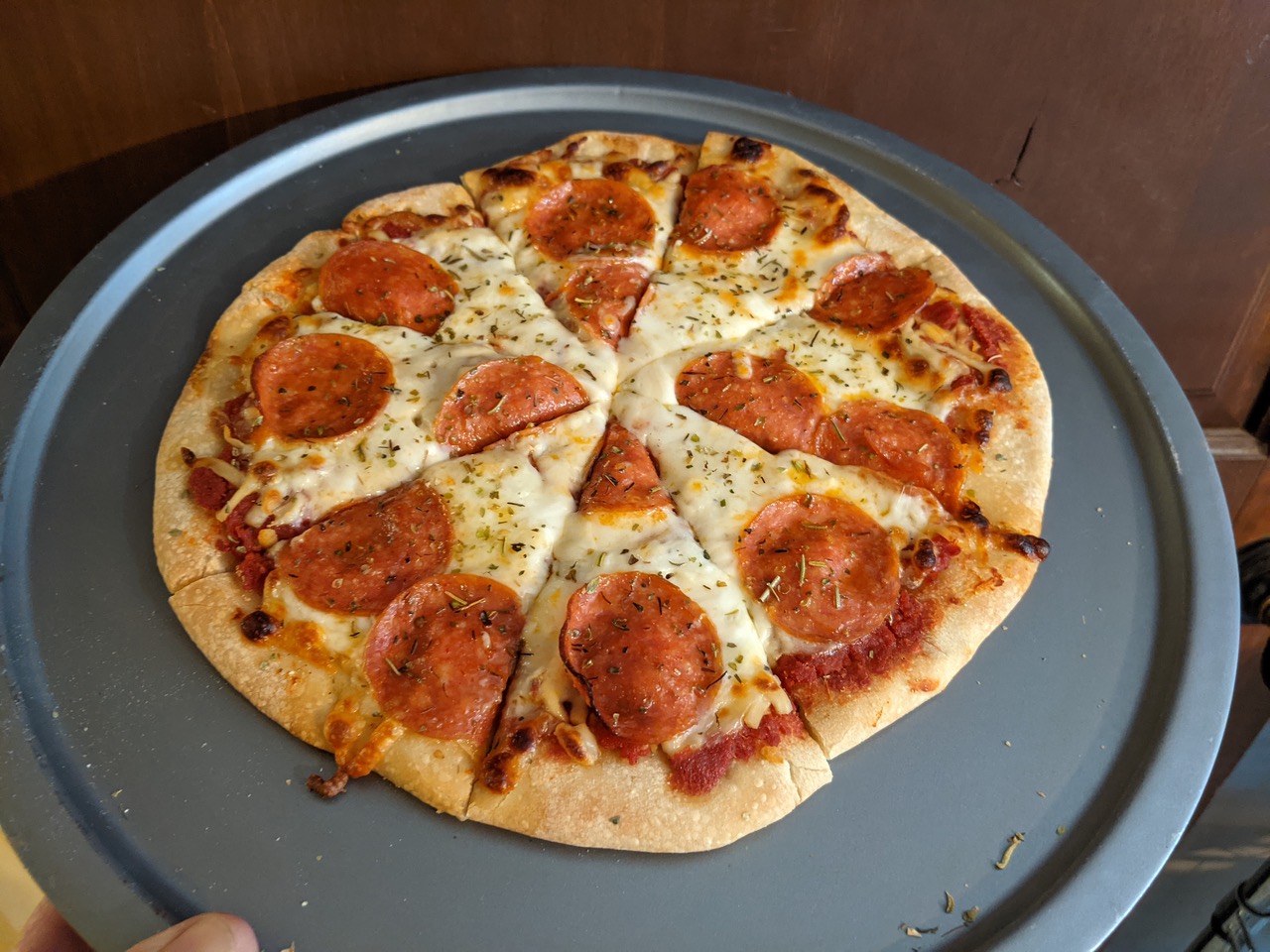 Sausage Pizza $18.95
Sausage, Five Cheese Blend
Marinara Sauce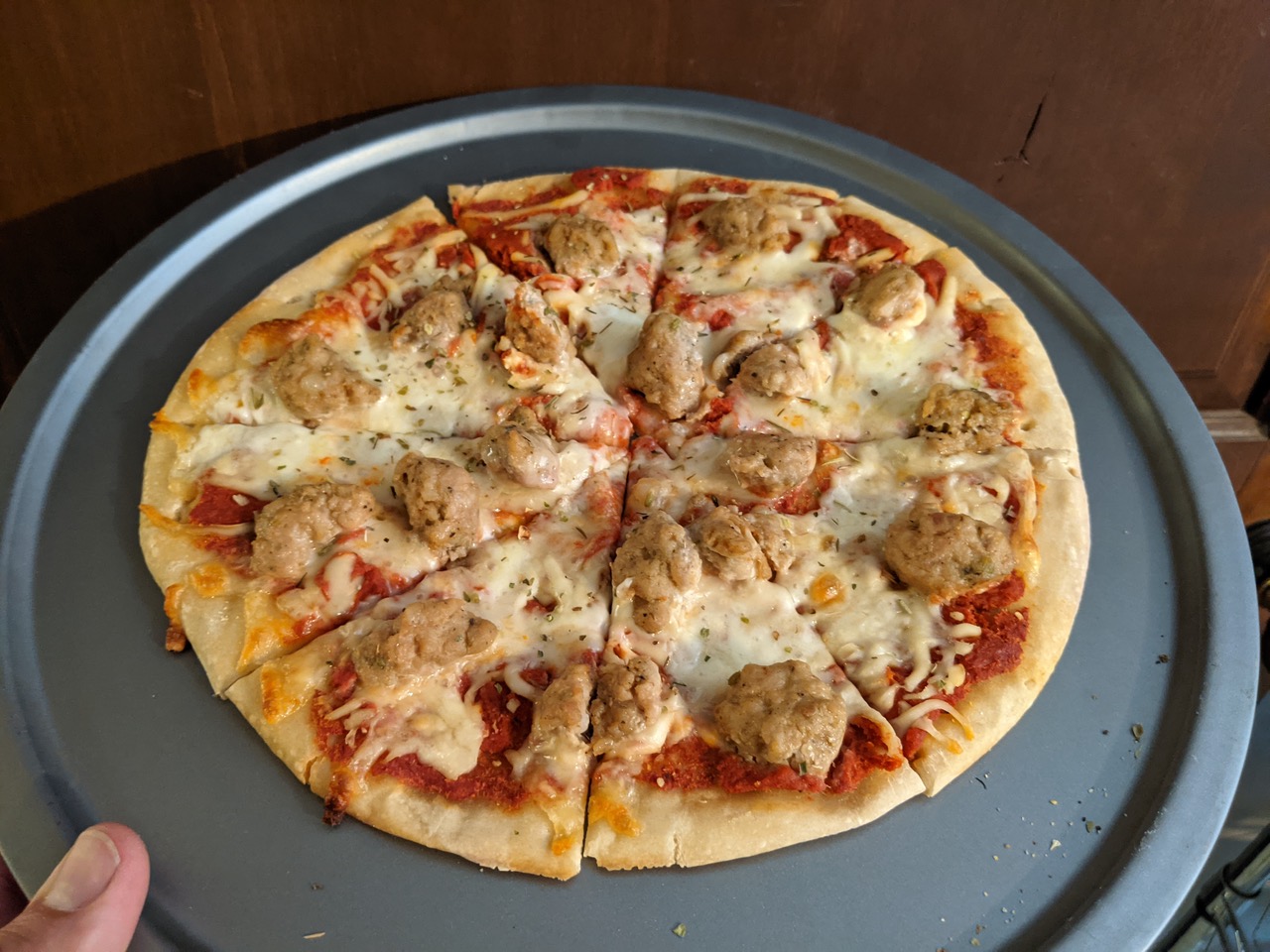 Veggie Pizza $18.95
Tomato, Bell Pepper, Mushroom, Five Cheese Blend
Kalamata Olives, Feta Cheese
Olive / Garlic Oil Base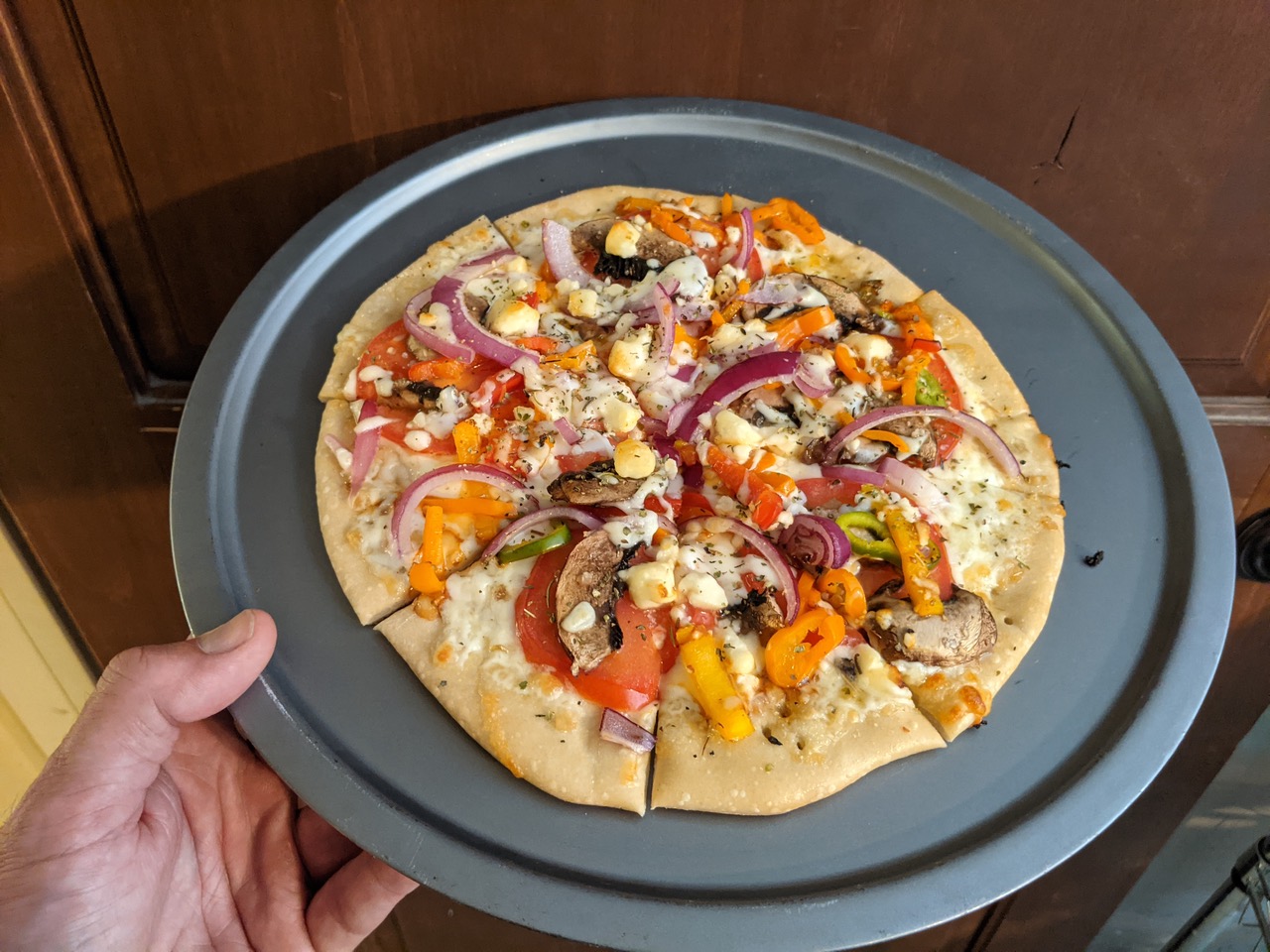 Cheese Pizza $18.95
Five Cheese Blend
Olive Oil / Garlic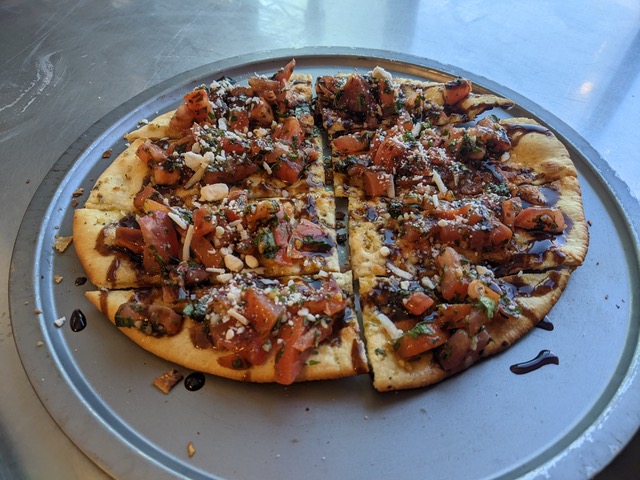 Bruschetta $11.95
Diced Tomato, Garlic, Basil, Olive oil
Balsamic Glaze, Feta served on a crostini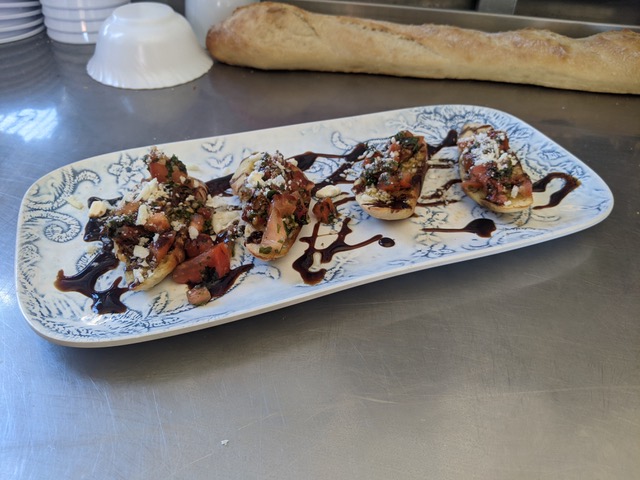 Sweet & Spicy Thai Pizza $18.95
Pizza brushed with our garlic/herb oil infusion and sprinkled with five cheese blend. Then topped with red onions, bell peppers, turkey, and Thai Sweet Chili sauce.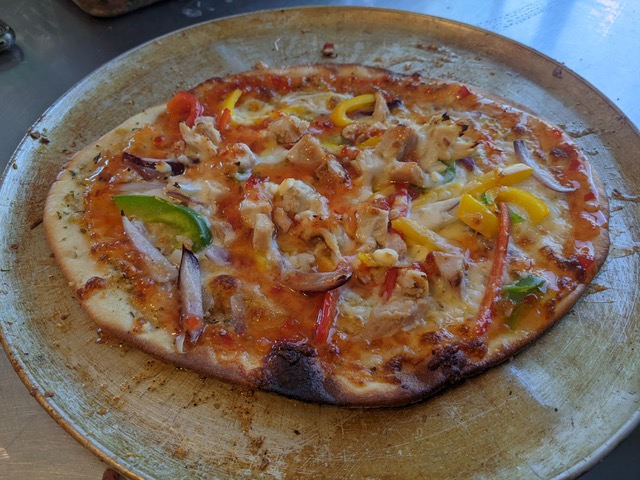 Fresca Pizza $18.95
 Brushed with garlic/herb infusion
Sprinkled with Feta & Parmesan
Topped with Fresh Tomatoes, Basil, Parsley with a Balsamic Glaze.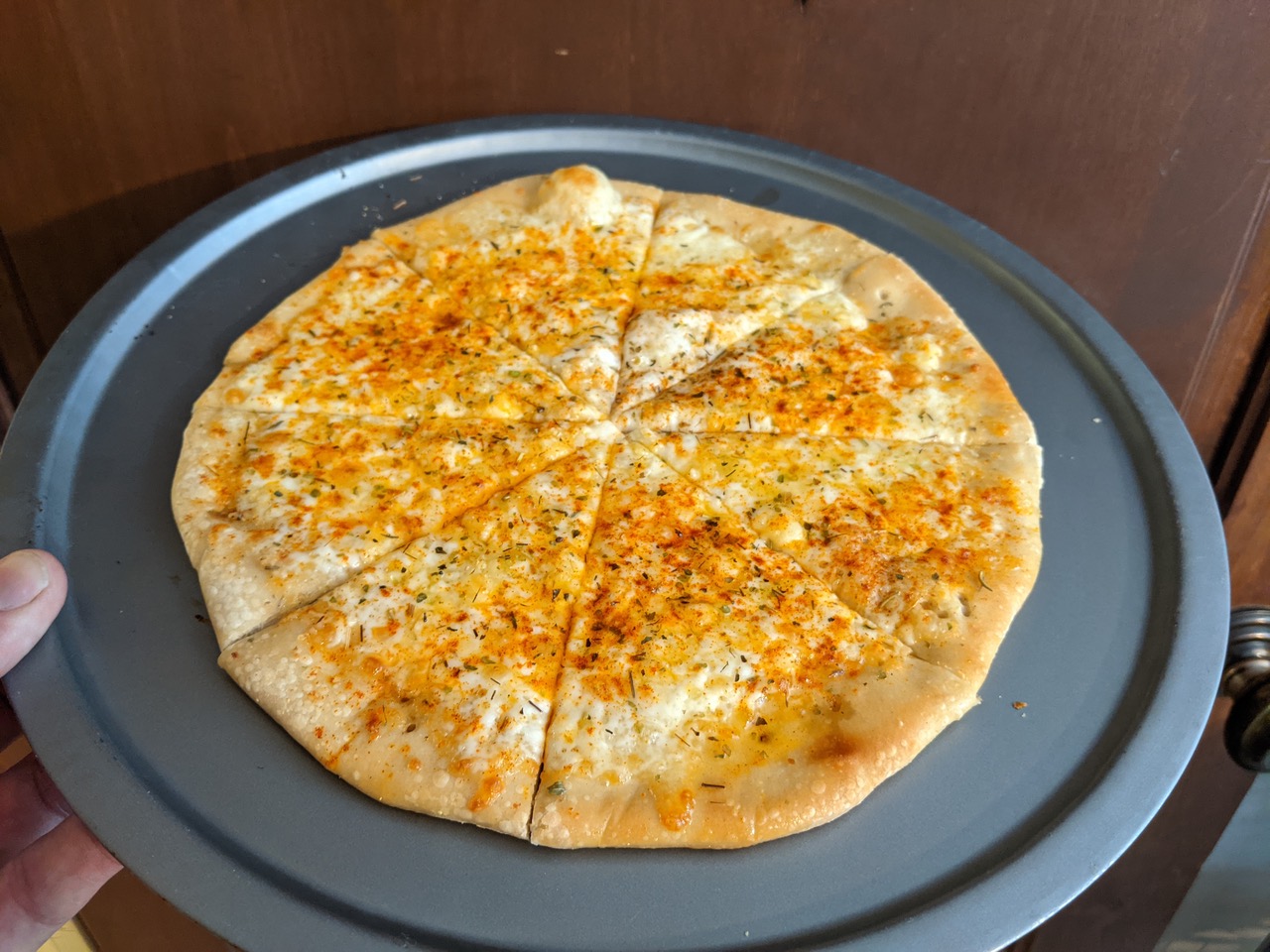 Caprese With Flat Bread
$9.95
Mozzarella, Basic, Tomato with balsamic glaze, VOO & flat bread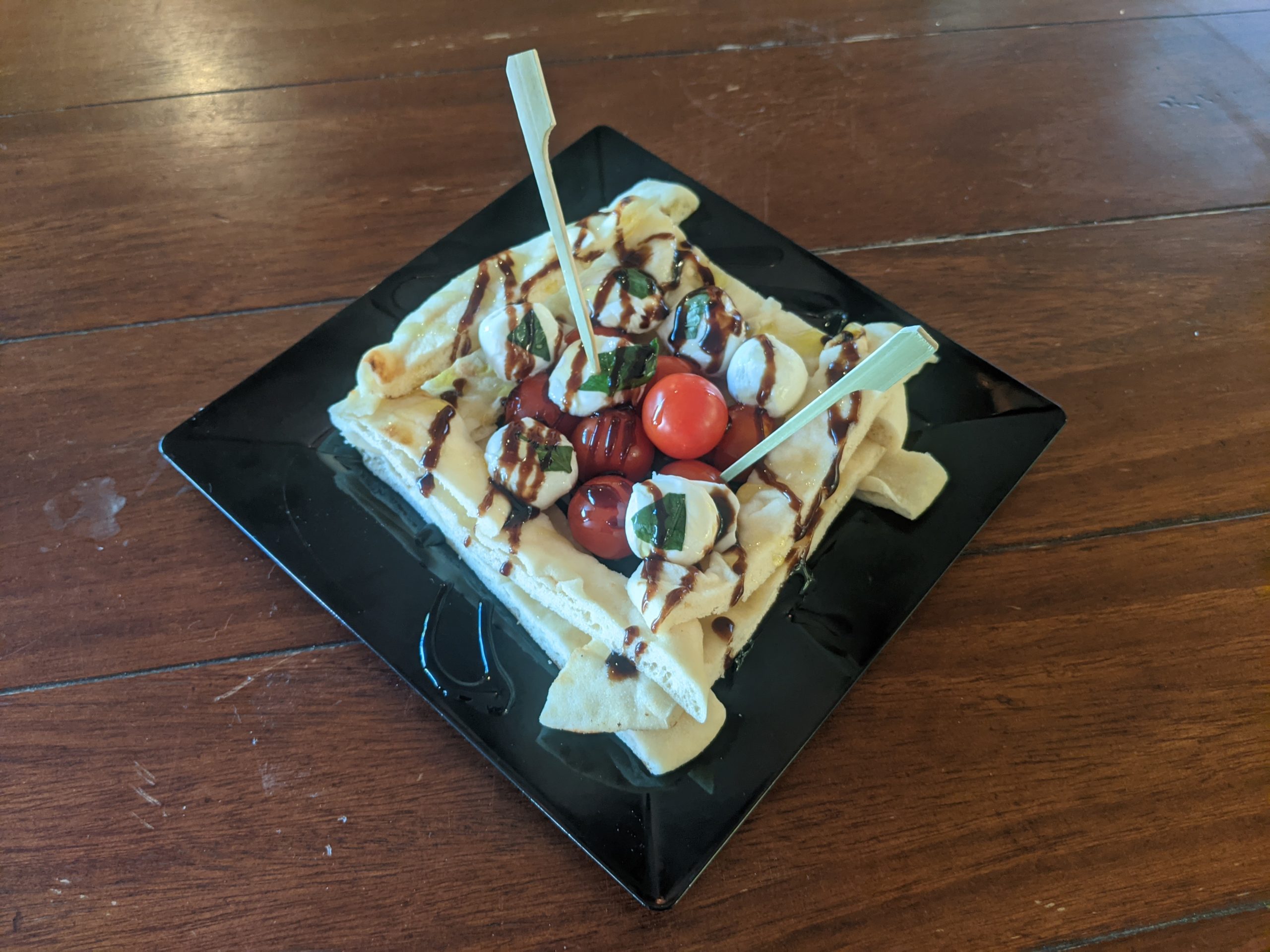 OPEN DAILY FROM 11AM – 5PM, Spring&Summer until 6:00
Alcantara Vineyards · 3445 S. Grapevine Way · Cottonwood, Arizona 86326 · (928) 649-8463