ALCANTARA WEDDING VENUES
WEDDING VENUES SUITED FOR ELEGANCE & BLISS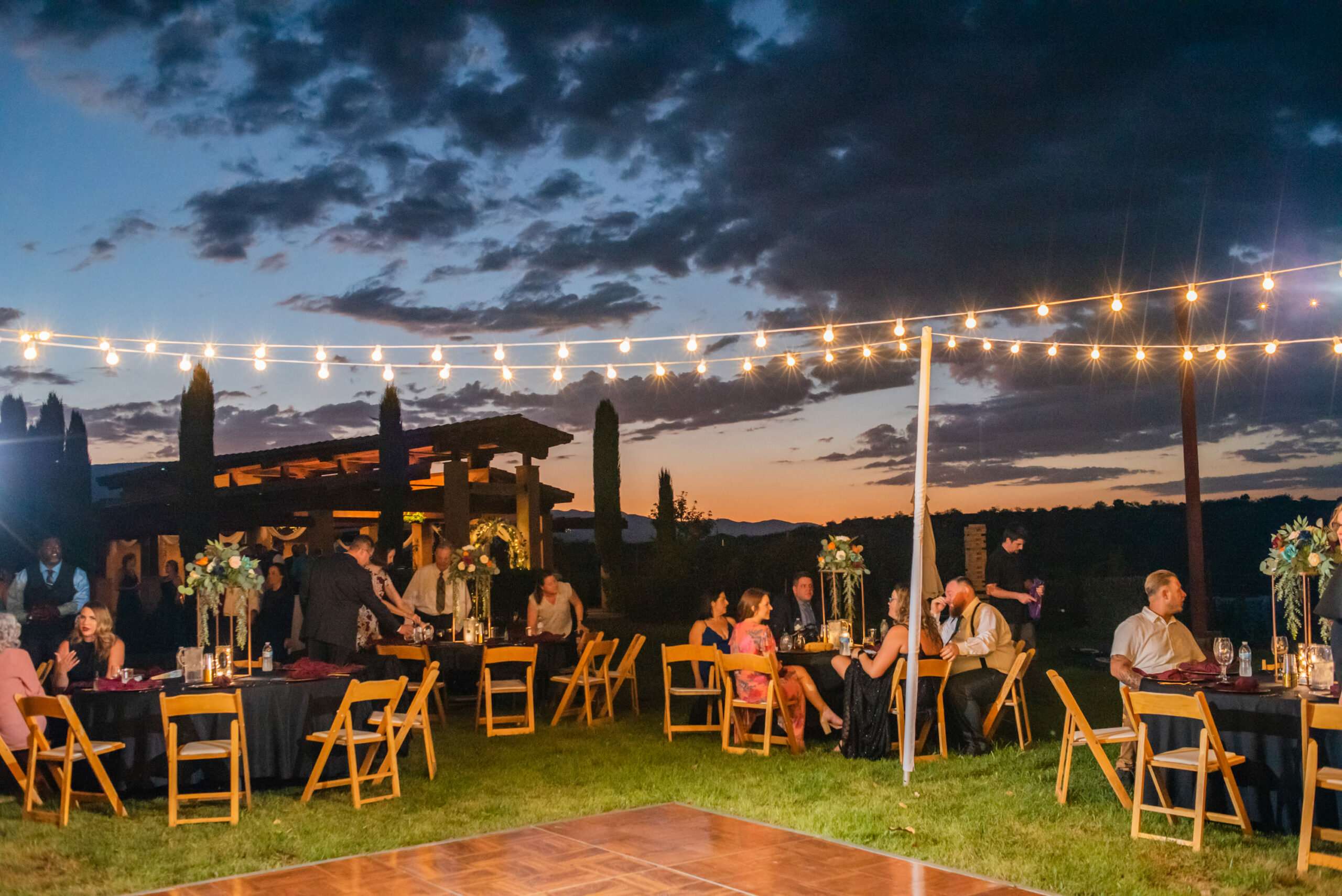 Are you looking for a breathtaking venue to host your wedding? Look no further than the stunning Alcantara Vineyards. Nestled in the heart of Arizona, this vineyard offers beautiful outdoor spaces that are perfect for any special occasion. From our Farmhouse lawn that is available after hours to our semi-private Lower Lawn that can be used during regular business hours, there is something for everyone here at Alcantara. With our picturesque views and romantic atmosphere, it's easy to see why so many couples choose this location as the backdrop for their special day. Whether you're planning an intimate gathering or a grand affair, let us help make your dream wedding come true!
The Farmhouse Lawn is a perfect choice for couples who are looking for an intimate gathering for up to 50 people. This outdoor space is unique in that it is available after hours, from 6:30-9:30pm, when the night sky and lights create a stunning backdrop. Couples can make use of the space's natural beauty with the inclusion of lanterns, twinkle lights and fairy lighting for a romantic atmosphere. Additionally, twinkling stars provide an extra touch of magic to any special occasion.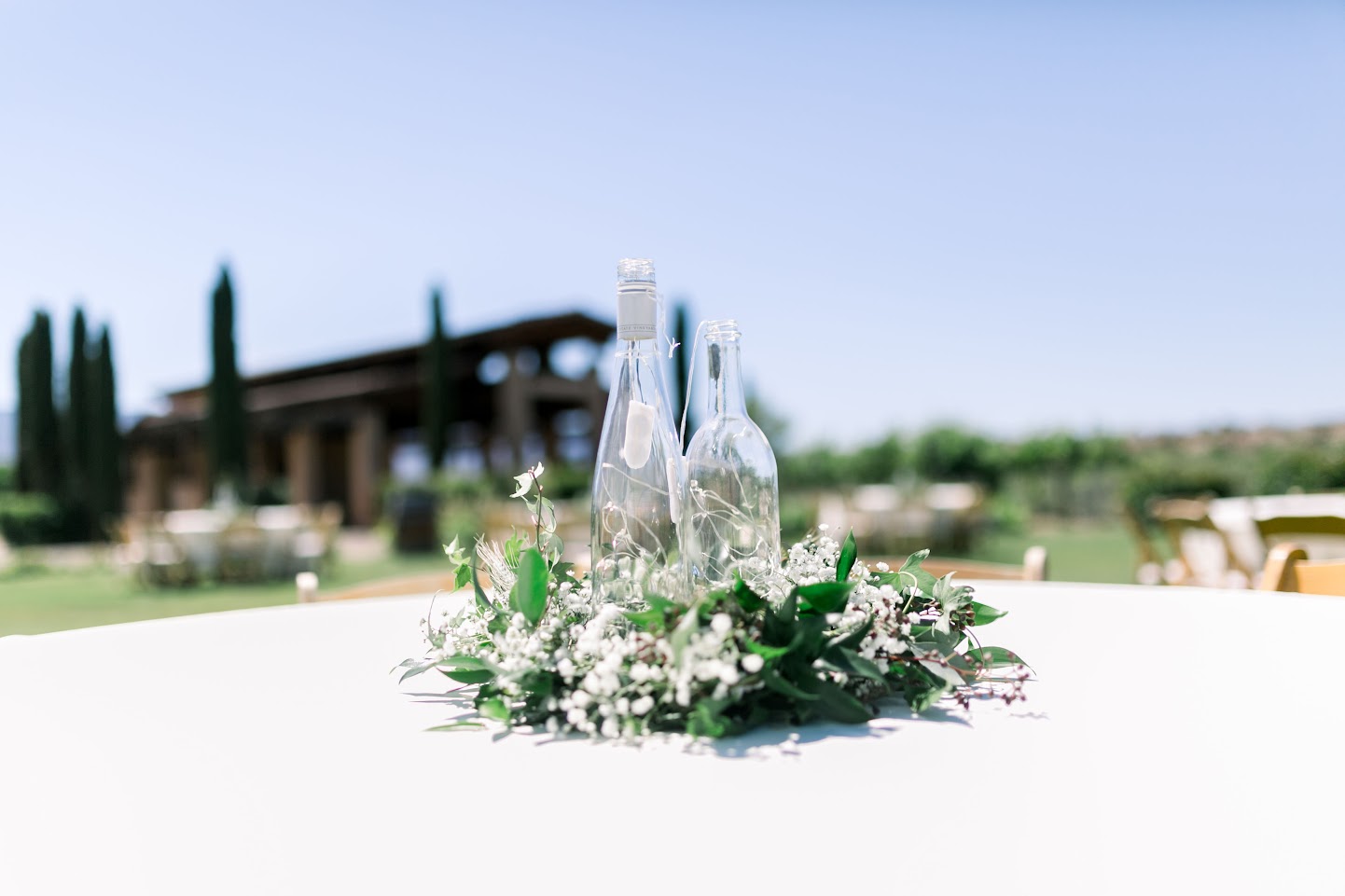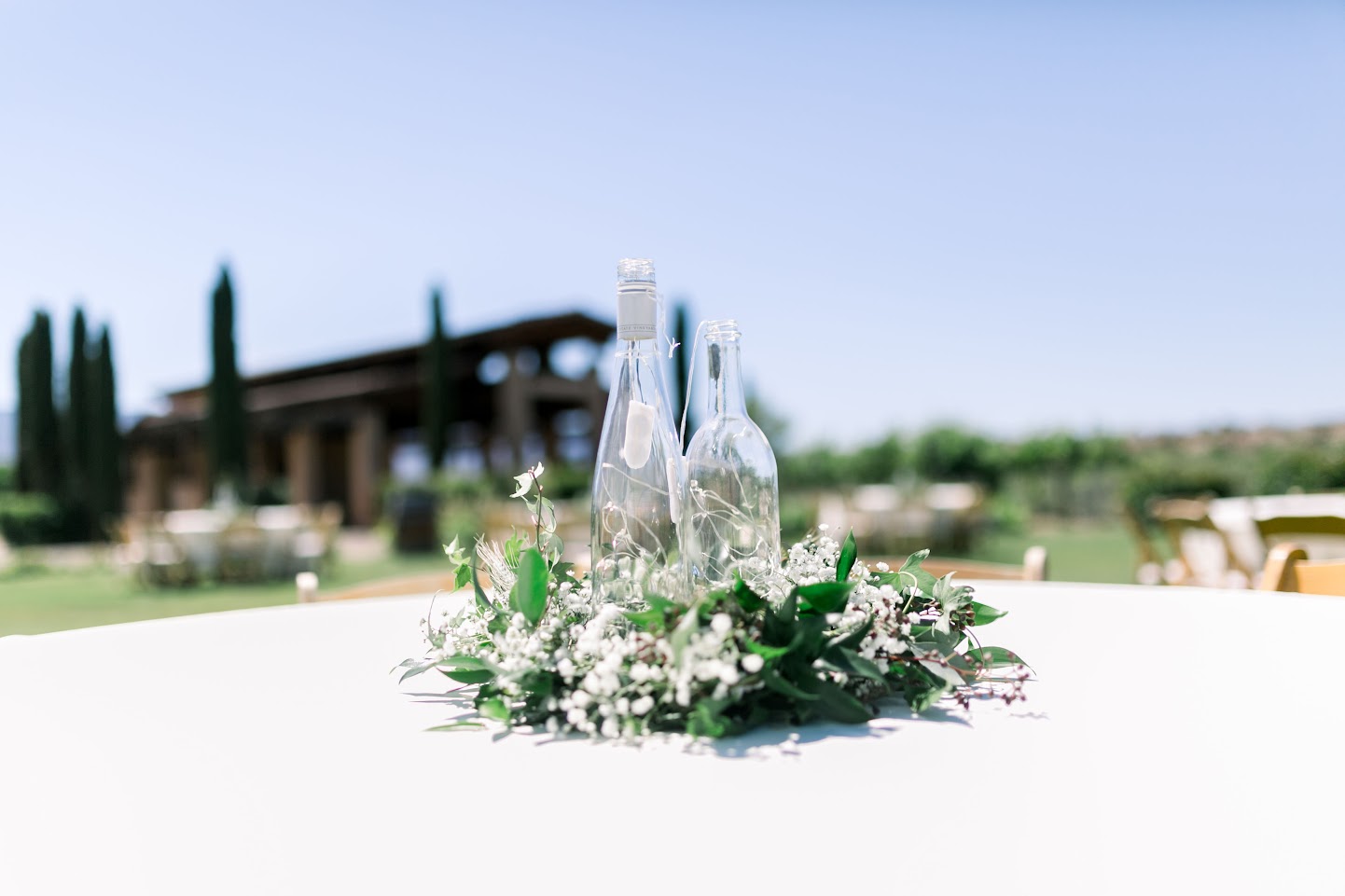 The Semi-private Lower Lawn

The Semi-private Lower Lawn provides couples with a great alternative to the Farmhouse Lawn's more intimate setting. During regular business hours (11am-5pm), this area can accommodate up to 75 guests. With its close proximity to the main tasting room lawn, this semi-private space allows couples to enjoy their special day without having to worry about intruding on other guests or paying a private party fee. The lawn features lush green grass and plenty of shade provided by its many trees, making it an ideal choice for outdoor weddings and receptions. Couples are encouraged to make use of Alcantara's vast selection of wines during their event as well as explore potential post-proposal options if desired.
 OPEN DAILY FOR VENUE TOURS FROM 11AM – 5PM, Spring & Summer until 6:00
Alcantara Vineyards · 3445 S. Grapevine Way · Cottonwood, Arizona 86326 · (928) 649-8463