Alcantara is a family-owned, local business that began in 2004. Owner Barbara Predmore states "the rocky limestone soil and sunny climate in the Verde Valley is very similar to the wine making regions of France and Italy and after two years of experimentation the results are everything we hoped for and then some."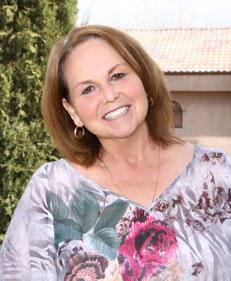 Barbara Predmore
Owner
Barbara Predmore with her passion for wine, art, and family, wanted to grow grapes in Arizona back in 2002, when Alcantara LLC was establish. After 3 years of careful investigation of soils, climate, and different areas, she found the perfect land at the confluence of the Verde River and Oak Creek. A blend of three different parcels located in Yavapai County, she worked with the community to bring vineyards to Northern Arizona. Working with the other pioneers of Northern Arizona Wines (Eric Glomski, Rod Snapp, and Maynard James Keenan) to put Northern Arizona winemaking on the map.
Arizona Farm Bureau – Yavapai County Vice-President
Arizona Wine Growers Association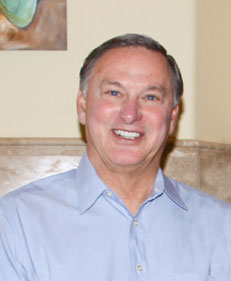 Bob Predmore
Owner
Bob Predmore is a founding partner of Alcantara Vineyard and Winery and supports wife, Barbara, and son, Brian, in business oversight and project planning for strategic operations of Alcantara. Bob has been in the advanced technology design and construction industry for over 40 years providing program and portfolio management for major technology corporations.  Bob is currently president of PPM Consulting, a partner in Nano-PM, and founding member and partner of ATDG- all serving the advanced technology industries.  Bob has been in all facets of project delivery from site acquisition, programming, project funding, commissioning and turnover to operations for major manufacturing facilities around the world.  Bob ran Intel design and construction from 2002-2009, responsible for over $2B annually in construction.  He founded PPM in 1997 and was Director of Motorola Semiconductors from 1984-1996.  Bob is a registered engineer and graduate of Cal Poly and currently teaches select courses in Program Management at ASU.  His passion for good wine and the concept of vine to wine in a sustainable business supporting the Verde Valley growth makes him a strong advisor and advocate for Alcantara Owner of PPM – Predmore Program Management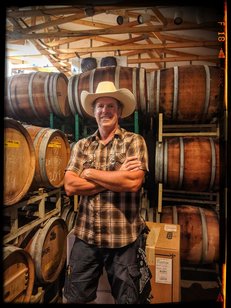 Ron Brumley
Winemaker & Vineyard Manager
Native to Arizona. Retired from the Technology industry of 30 years. Film & Advertising industry as a Location Scout & Production Manager. Arizona State University Alumni. Three children. Worked in all aspects of the Arizona wine industry since 2012. Enjoys MLB, NASCAR, restoring old Chevy trucks, fishing, SUP, and exploring new wine regions.
Here for a good time, not a long time.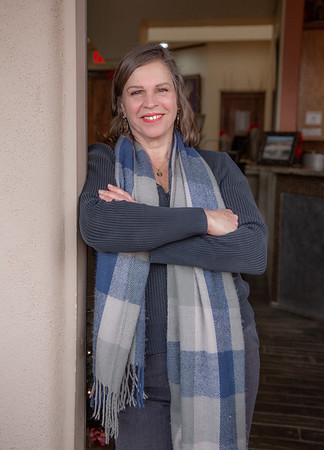 Kerry Loftus
Tasting Room / Wine Club Manager
Born and raised in Southern California then transplanted to Texas as a teenager, Kerry comes to us with 25 years in the hotel industry and outstanding customer service skills.
Kerry has been with Alcantara since 2007 and holds her basic Sommelier certification. she lives in Cottonwood with her husband Randy, 2 male Pug babies, Zeus & Apollo, a GSD named Athena and two cats, Gati & Buster.
When she's not busy "wining" she's out kayaking the Verde or hiking in the area.
OPEN DAILY FROM 11AM – 5PM
Alcantara Vineyards · 3445 S. Grapevine Way · Cottonwood, Arizona 86326 · (928) 649-8463